Alpharetta, GA Chiropractor • Hudec Chiropractic Center: Dr. Kevin Hudec
Chiropractic Rehabilitation, Doctor Supervised Weight Loss & More!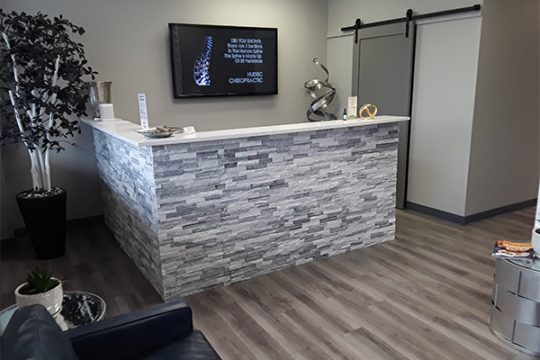 Chiropractor in Alpharetta, GA: Hudec Chiropractic is dedicated to helping our patients find relief from pain and improve their overall health. Our office is a non-surgical pain recovery care center specializing in computerized chiropractic adjustments. We are located in Alpharetta, GA and look forward to serving our town and the surrounding communities. We offer natural therapies including  natural headache treatment and back and neck pain treatment. Since our team is highly trained and educated, we are able to treat patients of all ages who have suffered from injury and are looking to seek alternatives to western medicine.
Dr. Kevin Hudec is a chiropractor in Alpharetta, GA and has been practicing since 1997. Dr. Hudec became the first Chiropractor in Georgia to implement computer-based Chiropractic analysis and treatment into his practice. Today Hudec Chiropractic continues to be at the forefront of Chiropractic treatment by using the PulStar Chiropractic System. With the cutting-edge technology of the PulStar, Dr. Hudec has built a sterling reputation of delivering fast and effective results that make a difference.
Our all-natural therapies help patients recover from back pain, neck pain, knee pain, headaches or migraines, sciatica, fibromyalgia and other common conditions that may impact daily activity. Call our office today if you are looking for Alpharetta's premier chiropractic clinic that will relieve you from your pain and direct you towards a life of health and wellness!

Chiropractor in Alpharetta, Georgia
Chiropractic, Rehabilitation, and Wellness Services
PulStar Computerized Adjustment Technology
Auto Injury Rehabilitation
Sports Injury Rehabilitation
Natural Headache Treatment
Why Choose Hudec Chiropractic Center?
At our pain relief center in Alpharetta, GA, patients are provided with the results they deserve! We provide our patients with a comprehensive analysis and treatment plan. We offer solutions that patients could not find with traditional medicine and pride ourselves in being the best chiropractic facility in Alpharetta.
Dr. Kevin Hudec and our team practice a whole person approach to healthcare. This allows our team of doctors to target the root cause of the injury or disease so that they can not only treat the symptoms but empower his patients with the ability to prevent a relapse of their condition in the future.
We are conveniently located with ample parking. Patients are always treated promptly with minimal to no waiting. Our private and spacious treatment rooms provide for a professional and comfortable environment. Our friendly staff and expertise will put you at ease every time you walk into our center. Give us a call today if you are looking to feel better naturally!